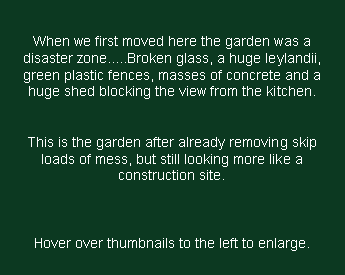 The shed was on top of these flags, which turned out to be on top of gravel, concrete and finally a grid!
Some of the concrete we unearthed!
Tiring work!
These plants look a bit lost amongst the rubble. We got ahead ourselves and temporarily planted them!
Still some way to go.....